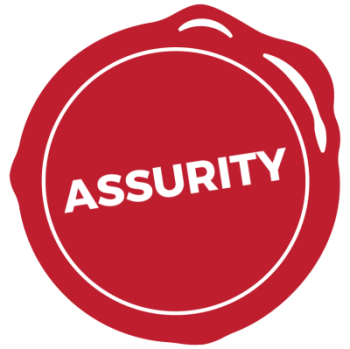 Assurity — The Mark of Quality
Today's seniors are savvy consumers, and they understand there are many choices when it comes to home health providers or independent living residences in their community. Yet it can still be difficult to know which operators meet industry standards.
Assurity — B.C.'s new certification for independent living and home health — makes choosing a provider easier. 
In creating Assurity as a mark of quality, EngAge BC consulted widely with leading experts from the retirement living and the home health sector in B.C., and sought input from seniors through focus groups.
Assurity was intentionally designed from the ground up, resulting in one stream for independent living operators, and another for home health providers. This efficient quality assurance process is set to be the standard for quality in western Canada among business operators and consumers alike. It is now time for the independent living and home health sector to bring the Assurity advantage to their business.
Why Assurity?
Assurity provides B.C.'s home health operators and independent living providers with a practical approach to meeting industry standards. It also supports the public to make informed, confident choices about services.
Applying to become Assurity certified
To gain access to the Assurity application portal, please contact the Programs Department at programs@engageseniors.ca. There, operators will find answers to frequently asked questions, pricing, the Assurity application manuals, and other resources.
Where can older adults and their families find more information about the program?
The public can find more information about Assurity on Route65.ca. There, they will also find a list of Assurity certified organizations. 
Acknowledgements
The team at EngAge BC would like to express our appreciation to the following groups for their support of the the program's development: 
BCCPA's Board of Directors 
The EngAge BC Member Council 
The Independent Living Assurity Advisory Group 
EngAge BC's Home Health Committee 
The Home Health Round Table 
All of our independent living and home health focus groups