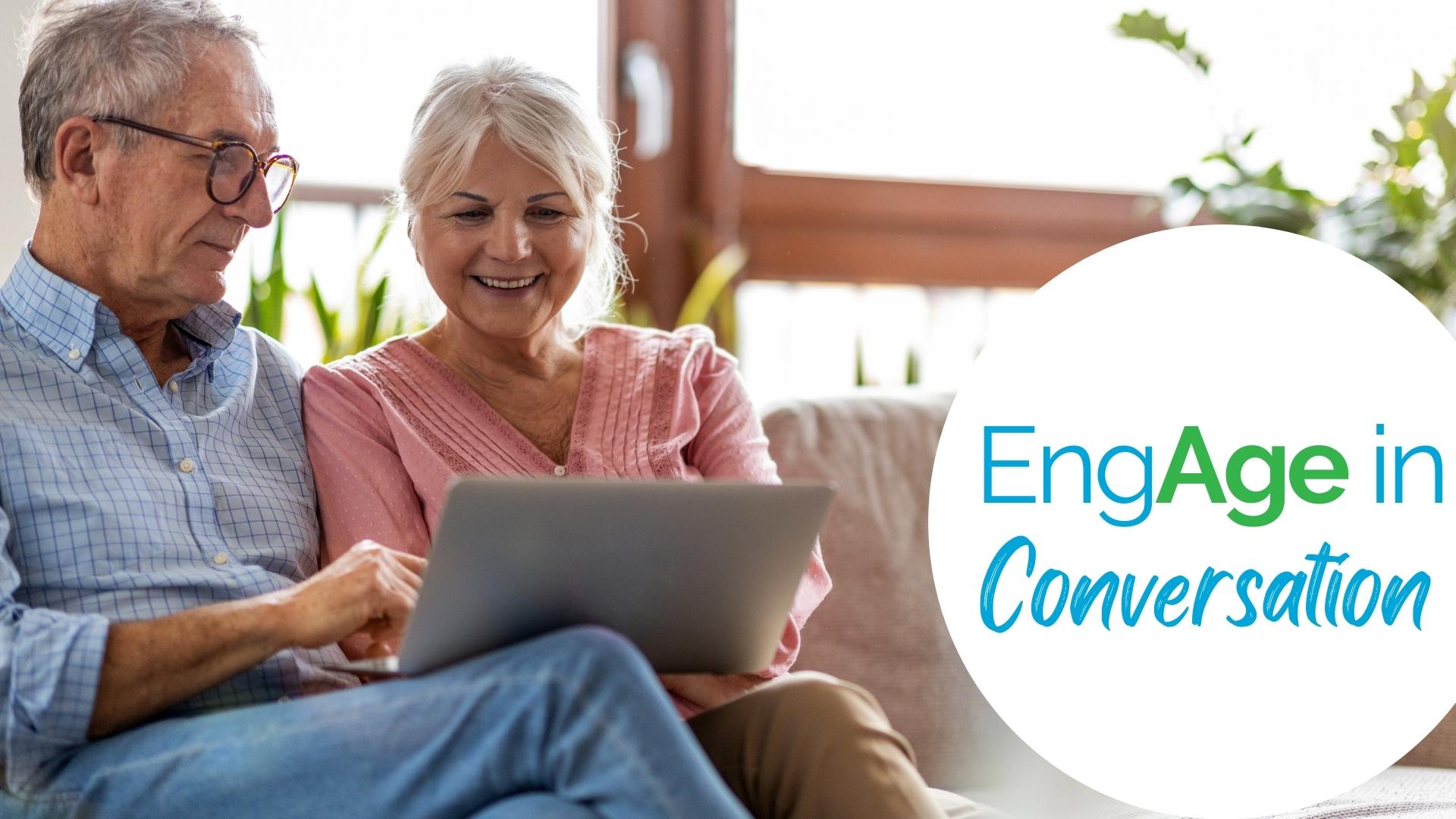 EngAge in Conversation
EngAge BC is excited to present EngAge in Conversation, a new webinar series featuring insightful presentations and compelling speakers on the topic of seniors independent living.
EngAge in Conversation events are a free benefit for EngAge BC and BCCPA members only. The subject matter of each presentation is uniquely designed for independent living operators and will provide operators with up-to-date business intelligence, and information on market and consumer trends.
To learn more, or to share your ideas for the next EngAge in Conversation series, please email engagebc@engageseniors.ca.
Upcoming:
Sales: A Journey and a Destination
From getting a potential client to pick-up their first brochure, to selling your residence as the best local option, to helping a senior recognize that they are ready to move, the sales journey is complex in independent living.
EngAge in Conversation is pleased to announce its latest webinar titled Sales: A Journey and a Destination. Join operators, and marketing organizations specialized in the seniors living sector as they explore the following questions:
Many seniors living operators will tell you that a solid sales strategy means investing in strategies to ensure that your client knows about you, long before they need you. What can operators do today, to attract clients tomorrow?
Many seniors choose an independent living home based on word of mouth. How can your organization build a stronger reputation in your community?
What tools can you use to spread the word?
Sometimes good things come to those who wait. How do you maintain a relationship with a potential client who just isn't ready yet?
When the time is right, how do you seal the deal?
Panelists
Moderator: Rebecca Frederick, Director EngAge BC & Public Affairs
Greenhouse Marketing
Chris Swift, Community manager at Ocean Front Village, Golden Life Management
Janice Miller, Manager, Marketing and Community Relations), Bria Communities
Lina Saba, 

Senior Director of Brand Communications & Marketing

, Park Place Seniors Living
Event details:
Wednesday June 21 2023
12:00 PM – 1:00 PM
Zoom Webinar
Registration is free for all EngAge BC and BC Care Providers Association members, and can be completed here.
Past Events:
Presenters: Marc Kinna (CEO, Baptist Housing), Sharon Ranalli (VP Marketing & Communications, Chartwell Retirement Residences), Mario Canseco (Research Co.), Mark Lugowski (Executive VP, Retirement Operations, Sienna Senior Living), and Kris Coventry (CEO, Trillium Communities). 
Key Recruitment Pitfalls to Avoid
Presenters: Sylvia Watts, Sales & Marketing professional at Greenhouse Recruitment.
Behind the Curtain of 'Internalized Ageism' and How it Impacts Marketing & Census.
Presenters: Derek Dujardin, Creative Director of 3rdThird Marketing, Don Warfield, VP of Account Services, and Cynthia Thurlow-Cruver, Principal of 3rdPlus
The Future of Wellness in Senior Living
Presenter: Colin Millner, International Council on Active Aging CEO
Road Map to the Future: Understanding today's trends and tomorrow's demands in seniors living
Presenter: Rita Thibault, Principal of Westbridge Group