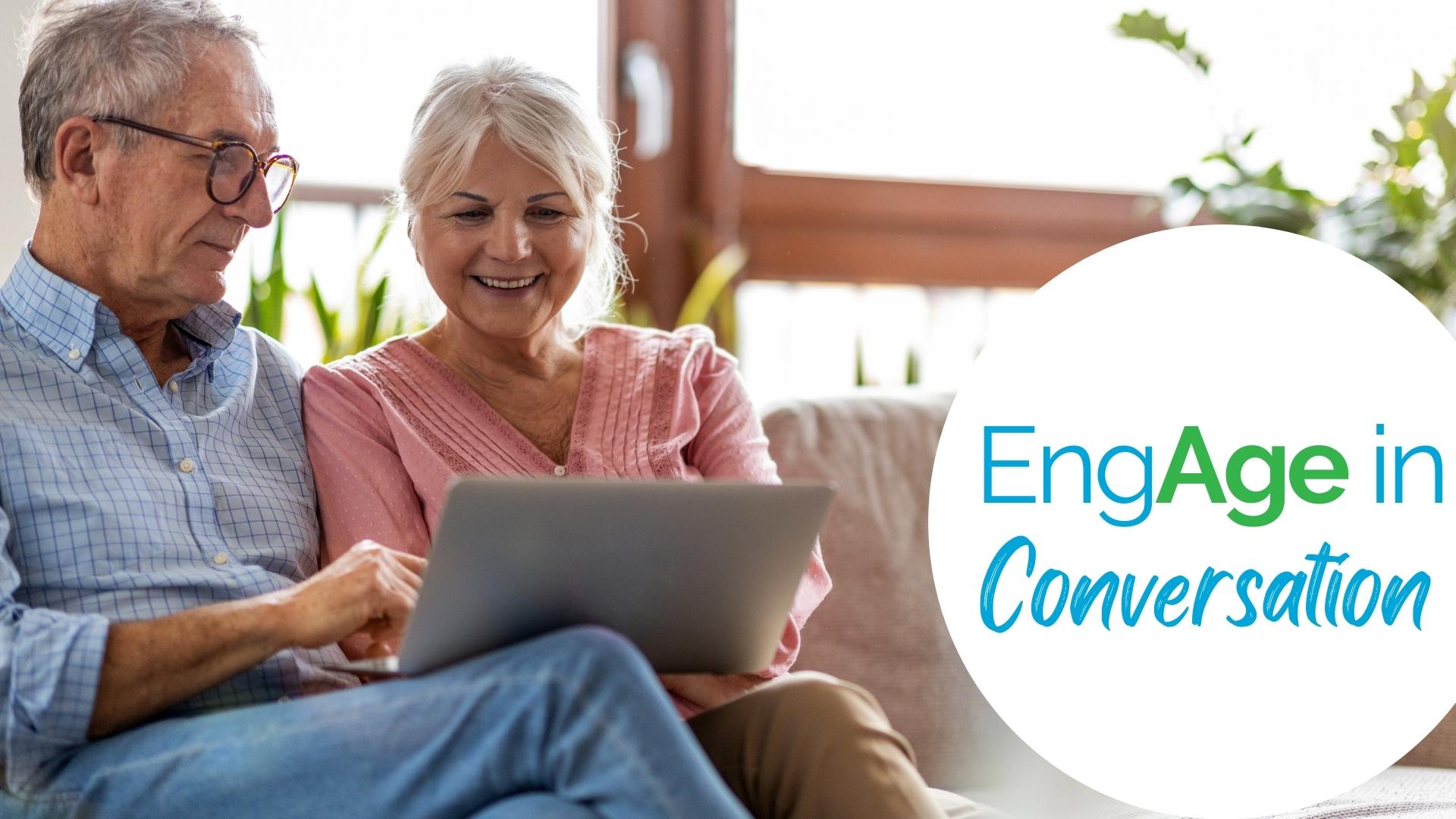 EngAge in Conversation
EngAge BC is excited to present EngAge in Conversation, a new webinar series featuring insightful presentations and compelling speakers on the topic of seniors independent living.
EngAge in Conversation events are a free benefit for EngAge BC and BCCPA members only. The subject matter of each presentation is uniquely designed for independent living operators and will provide operators with up-to-date business intelligence, and information on market and consumer trends.
To learn more, or to share your ideas for the next EngAge in Conversation series, please email engagebc@engageseniors.ca.
EngAge BC and BC Care Providers Association members, and can be completed here.
Past Events:
Sales: A Journey and a Destination
Moderator: Rebecca Frederick, Director EngAge BC & Public Affairs
Panelists: Greenhouse Marketing, Chris Swift (Community Manager, Ocean Front Village, Golden Life Management), Janice Miller (Manager, Marketing and Community Relations, Bris Communities), Linda Saba (Senior Director of Brand Communications & Marketing, Park Place Seniors Living).
Presenters: Marc Kinna (CEO, Baptist Housing), Sharon Ranalli (VP Marketing & Communications, Chartwell Retirement Residences), Mario Canseco (Research Co.), Mark Lugowski (Executive VP, Retirement Operations, Sienna Senior Living), and Kris Coventry (CEO, Trillium Communities). 
Key Recruitment Pitfalls to Avoid
Presenters: Sylvia Watts, Sales & Marketing professional at Greenhouse Recruitment.
Behind the Curtain of 'Internalized Ageism' and How it Impacts Marketing & Census.
Presenters: Derek Dujardin, Creative Director of 3rdThird Marketing, Don Warfield, VP of Account Services, and Cynthia Thurlow-Cruver, Principal of 3rdPlus
The Future of Wellness in Senior Living
Presenter: Colin Millner, International Council on Active Aging CEO
Road Map to the Future: Understanding today's trends and tomorrow's demands in seniors living
Presenter: Rita Thibault, Principal of Westbridge Group